02 Oct

ACT! Crm

Act! Is the proven, trusted choice of entrepreneurs, sales teams, and small and mid-sized businesses, because it can be tailored to fit unique business and industry needs.

Rich contact management
Keep rich contact details, emails, documents, notes, history, activities, social media updates, and more in one, easy to find place — the Act! contact record.

Groups & companies
Organize similar contacts into groups and companies to deliver targeted communications.

Activity tracking & alerts
Track and prioritize meetings and activities associated with your contacts to stay productive. Benefit from alerts that keep you on top of your customer commitments.

Custom Tables
Unlock the full potential of Act! using Custom Tables in Act! Premium Plus! Custom Tables Manager enables you to bring complex data sets, unique business processes, and specialized industry practices together in Act! to manage your business.
Grow your business
Send the right messages to the right people.
---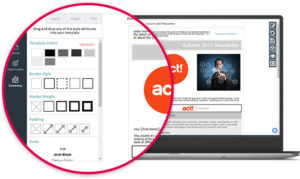 Create professional campaigns
Easily create eye-catching emails using templates that you can customise with your own message, logo and images.
With a great choice of templates, you're sure to find one that fits your business need. Customising your template is simple with our intuitive template editor.
Speak to the right people
Use Groups to intelligently segment your contacts and deliver engaging, relevant messages, to the right people.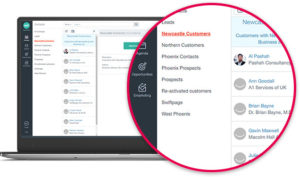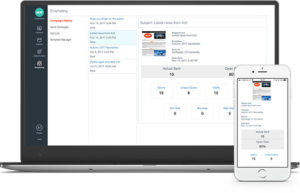 Know who's interested
Real-time campaign reporting lets you see who has opened and read your emails – and how often – so you can see who's really interested and follow-up with your next move.
Keep deals moving
Make decisions and manage activities based on insightful sales information.
---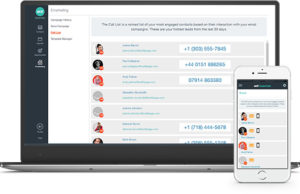 Focus your follow-up
Follow-up your email campaigns with an automated intelligent Call List that prioritises your hottest leads, based on their level of campaign interaction.
Maximise sales opportunities
Create new Opportunities that can track status, value, and estimated close dates, and tailor custom fields to suit your business. Schedule timely activities, with reminders, to keep your opportunities progressing.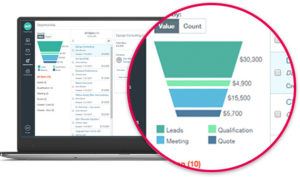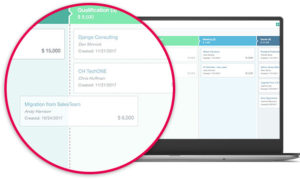 Make informed decisions
Get a complete overview of your sales pipeline and see where to focus your next activity to move prospects to the next level.
Stay connected
Easily manage contacts and activities in one organised place.
---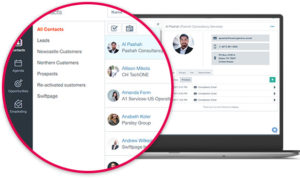 Save time managing your information
Quickly import your current contacts from Microsoft® Outlook, Google™, iCloud® or spreadsheets, and sort into groups.
You can create new contacts directly from Outlook®, deciding which ones are created
in Act! 365, ensuring they're relevant to your business.
Keep your notes, history and interactions together in one place, that can be accessed anywhere, from your laptop, iPad®, iPhone® or Android™ device.
Be prepared
Get organised with a to-do list and tick off completed tasks. Schedule activities in a calendar that can be accessed when you are on the go, so you are always prepared. View your Act! 365 calendar in Outlook®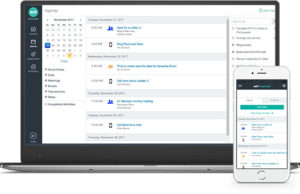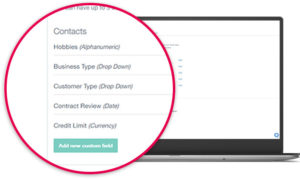 Know your customers
Know more about your contacts' interests by connecting their LinkedIn® profiles with their contact information. Keep relevant notes in easily customised contact fields.